Wednesday I took a long tour first along the west coast northwards, then back south through the Central Lake District.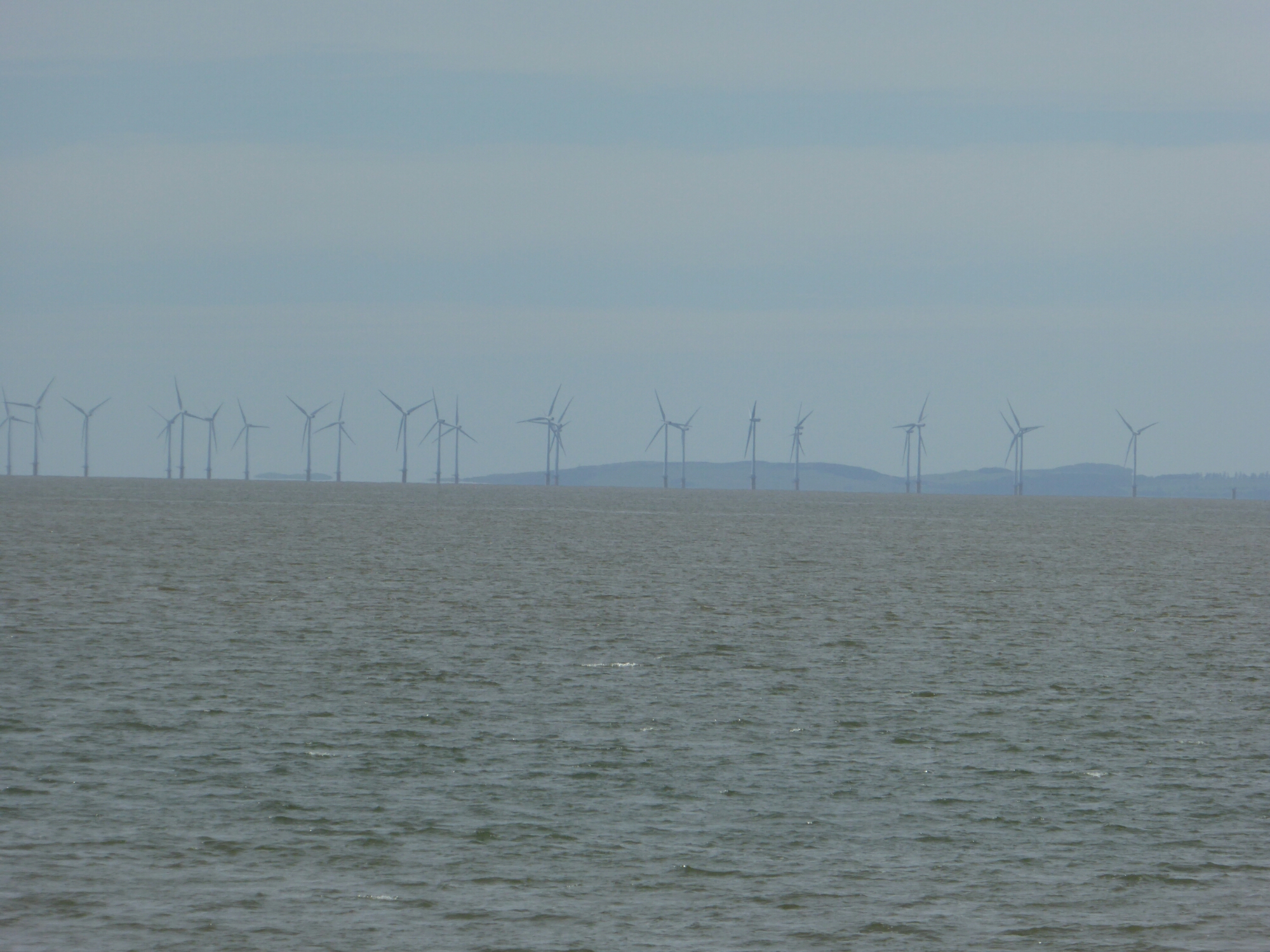 Offshore wind farm in front of the motorbike heaven and hell: The Isle of Man
The route down the Central Lake District was as beautiful as one might imagine. Unfortunately photo opportunities were rare.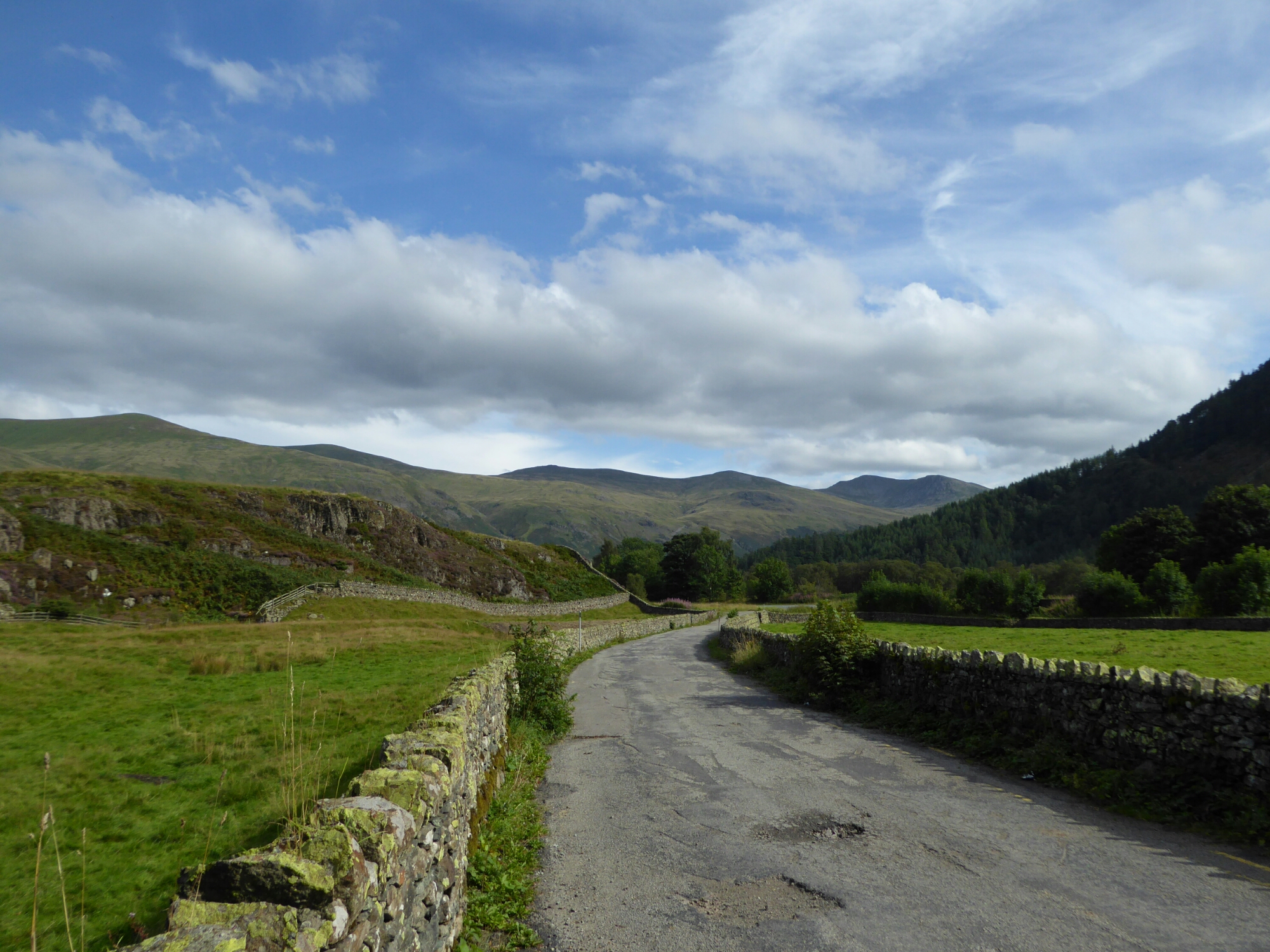 Fortunately this was not the main road but just a parking space.
Further ahead on my way lay the Hardknott Pass once again, this time from east to west (a fabulous idea to do this in the evening). The road on and leading to Hardknott Pass was narrower then the one above, but at least not full of potholes.
Doing the Pass in the reverse direction then before allowed me to take in some previously unseen perspectives.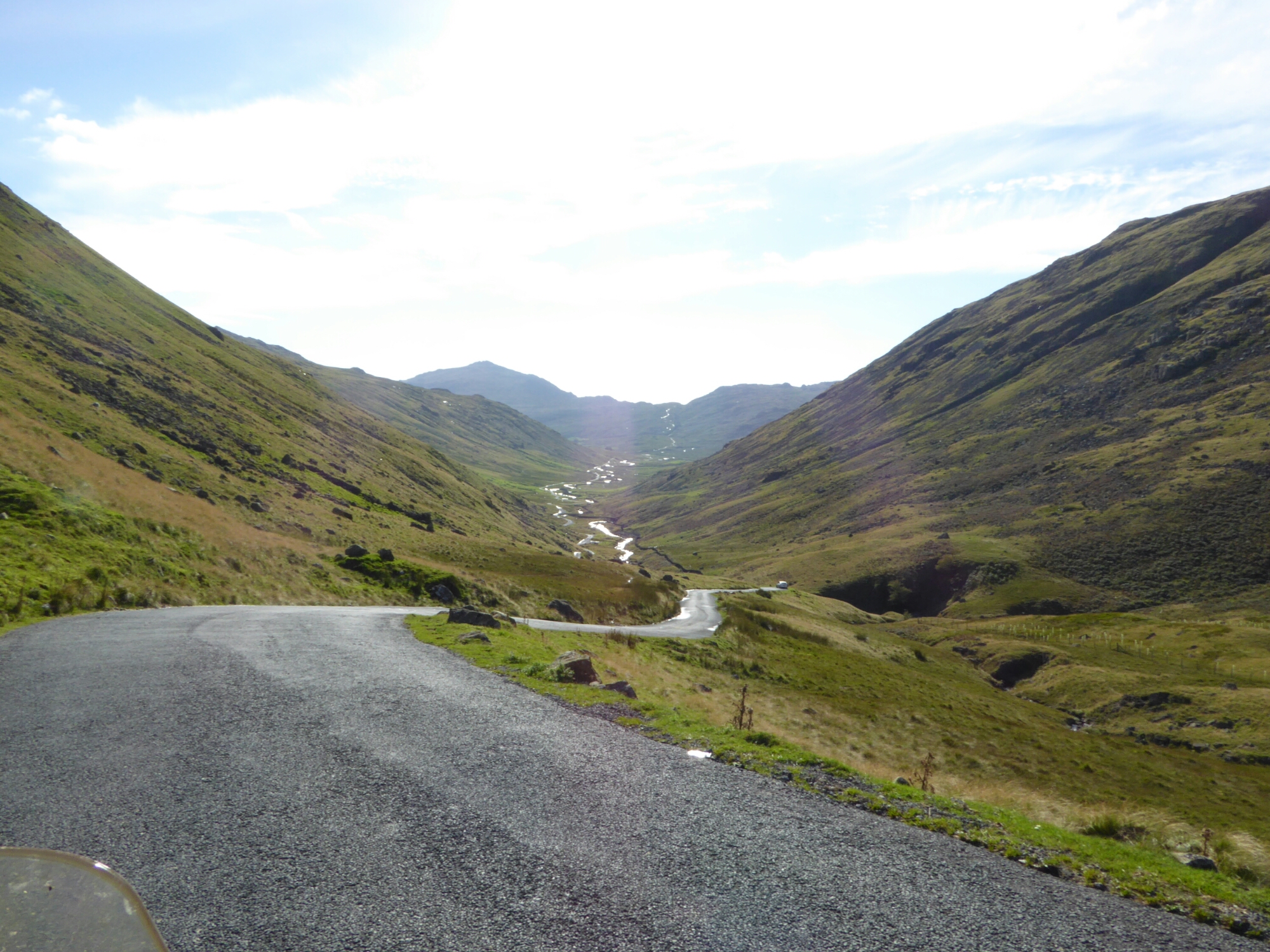 Yep, that's the road with accompanying river. Just astonishing.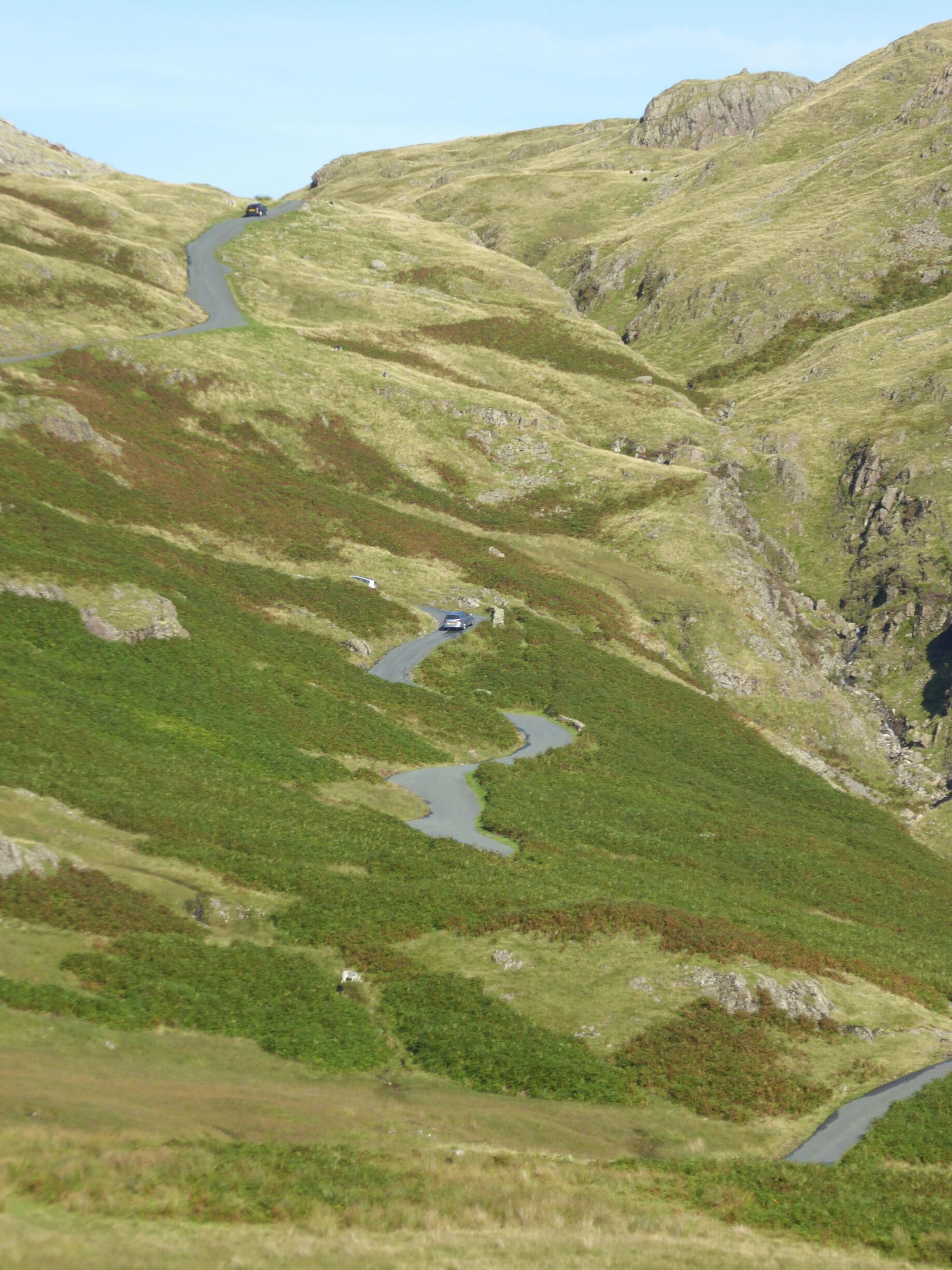 Hardknott Pass is based on an ancient Roman road. Ruins of the corresponding Roman Fort are a short walk away from a small car park on the Pass. There is no prepared path - you just go over the wild grass and try to sidestep the goat shit and the small rivulets. It is well worth the effort: