Today was spent entirely on foot in Edinburgh for a total of four shows of Edinburgh Fringe Festival.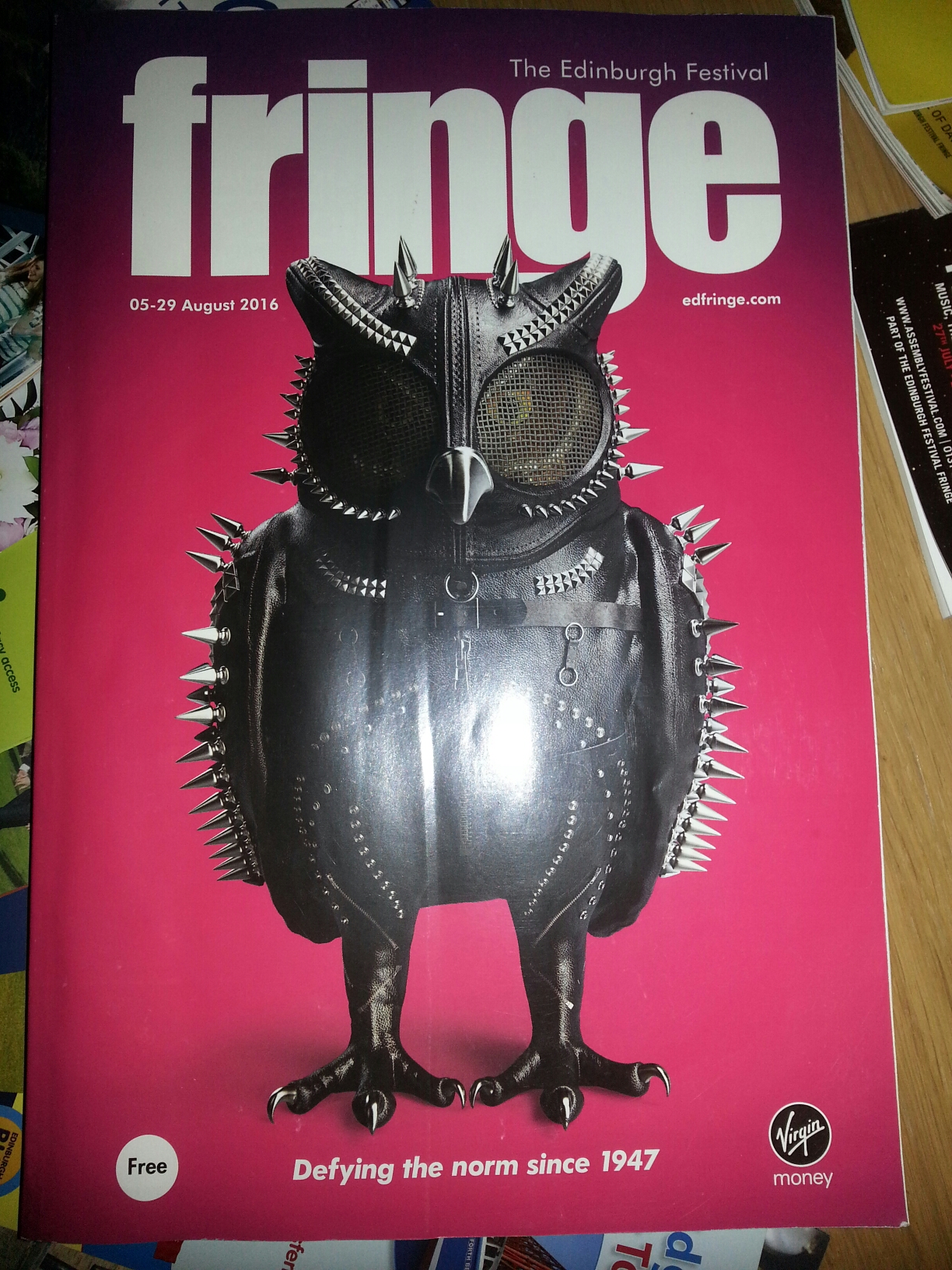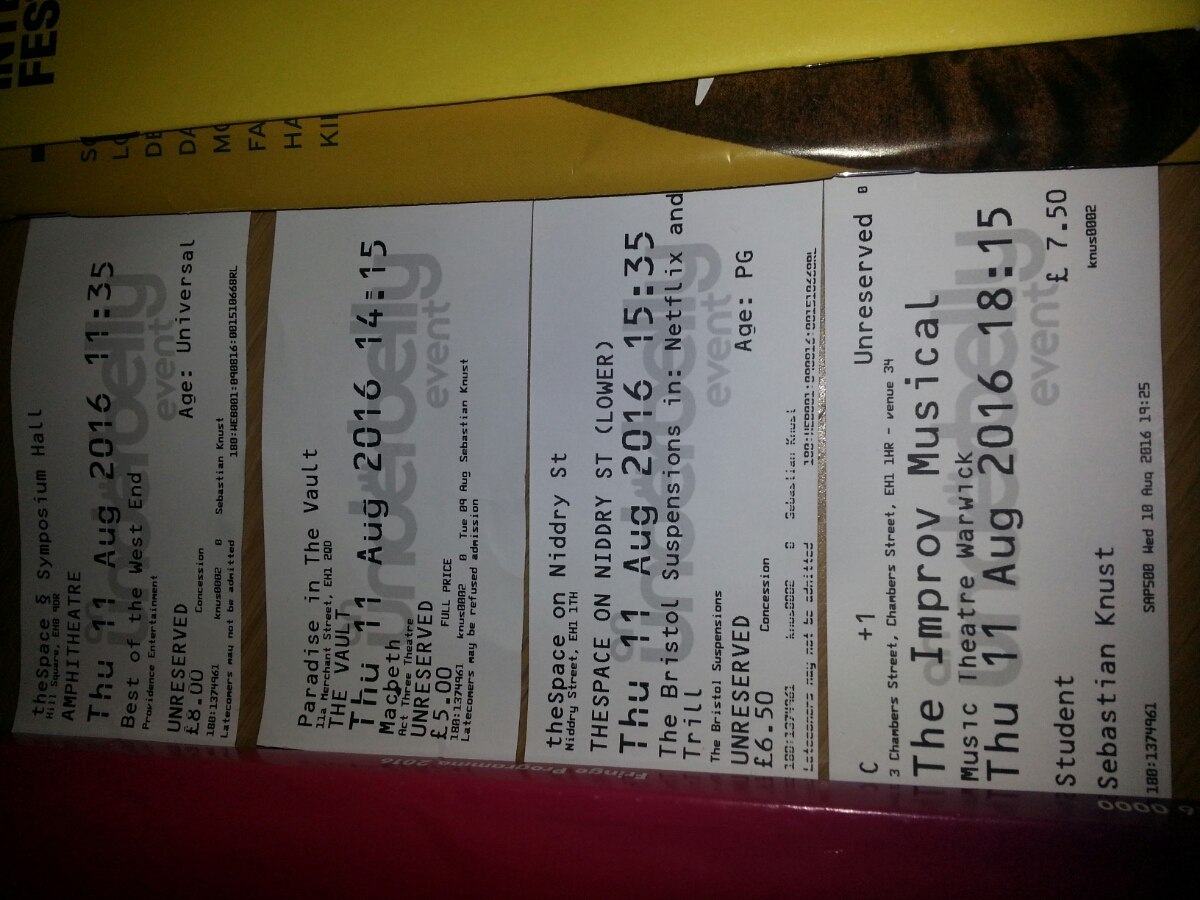 Best of the West End was a one hour compilation of musical songs by a group of five and a (sometimes too loud, playback) piano. Good voices, the song from Spamalot was superb, but overall I sort of expected more. A background choir would have improved the experience quite a lot. 3.5/5
Macbeth was an adaptation taking place inside a youth prison using (portions of) the original text (All hail, Macbeth! that shalt be king hereafter) - portions meaning that some scenes were cut but - as far as I can tell - no new text was added. The setting may need some time to get used to, but the performance of the three young guys was just so powerful... I was left speechless, the standing ovations by the whole audience (just 30 people, it was a very small venue) was well deserved. 5/5!
Netflix and Trill was an a capella concert by 15 headed Bristol Suspensions. Some of the voices and the original songs were a bit lacking unfortunately. Also, I really prefer larger a capella groups. 3/5
And lastly we have The Improv Musical. I was not really sure how they would realise that, since I only know improv comedy for comparison. In short: The audience was asked and voted by loudnes for: the location, two characters, the name of the first song and the title of the play. We ended up with "Half past two" with a daemon dentist and Boris Johnson in a dentist's waiting room with the first song "Ouch". The first act with four songs was then improvised without any further audience interaction. Then, we could suggest the further plot and the second act with another four songs was improvised again. Hilarity ensured. 5/5 and I don't want to hear any more talk or songs about tooth fairies whose hobby is welding...
I also had the opportunity to explore Edinburgh a bit more. I would probably need at least a full week to do that properly and to see all the shows I am interested in. Game of Thrones musical (sold out) is just one example.
It is also quite interesting to notice that the Museum of Scotland is completely free. Unfortunately it closes at 17:00 so I could only catch a half hour glimpse.
This is it from Edinburgh. Tomorrow I will be heading up into the Highlands to Drumnadrochit right next to Loch Ness where I will be spending a week. I will use that as a base of exploration for day trips all throughout the Highlands and also to Skye.
As far as I know there will be no WiFi at my next apartment. I will probably try to buy a week pass for mobile data access but since my mobile did not manage to sign into the UK data network yesterday I do not know whether I will be able to update this blog regularly. The next update should definitely come on Fri Aug 19.